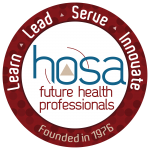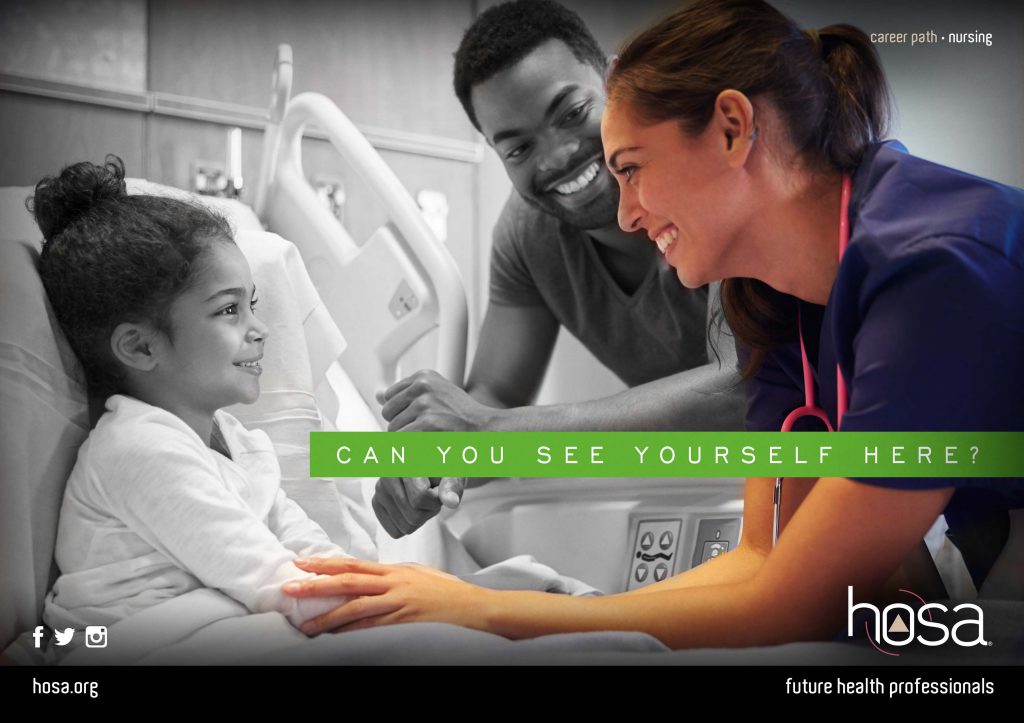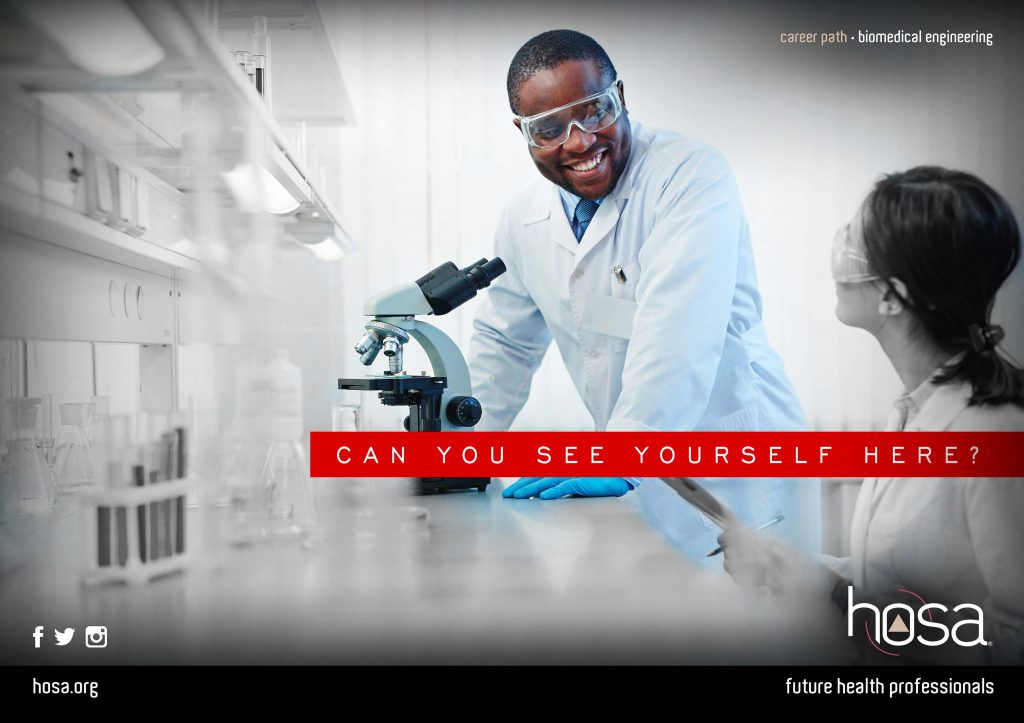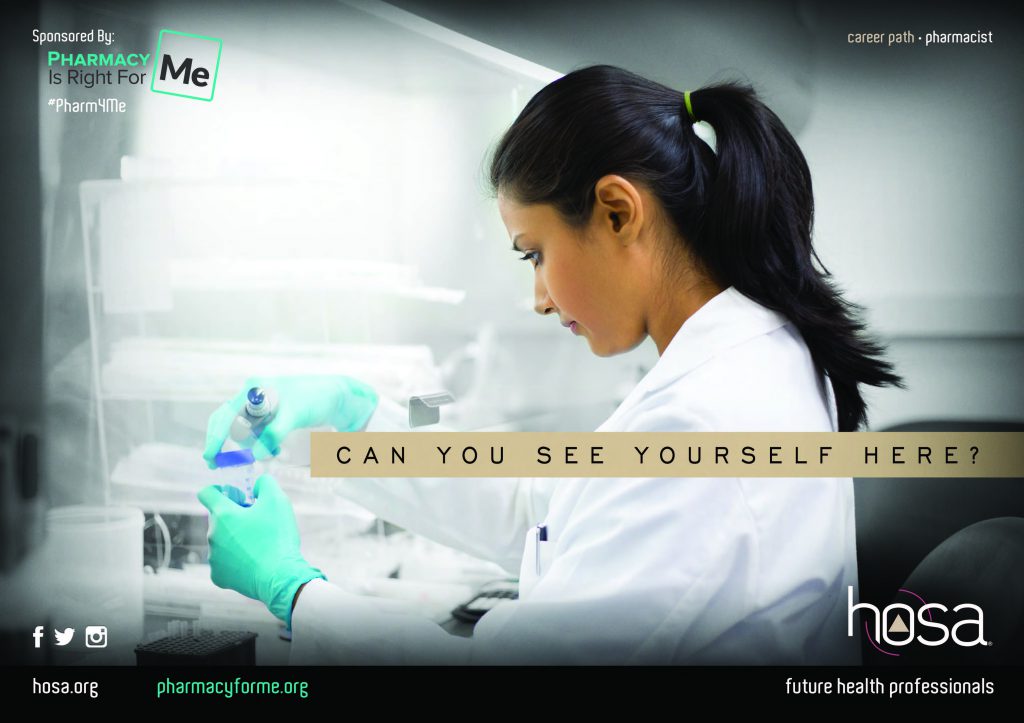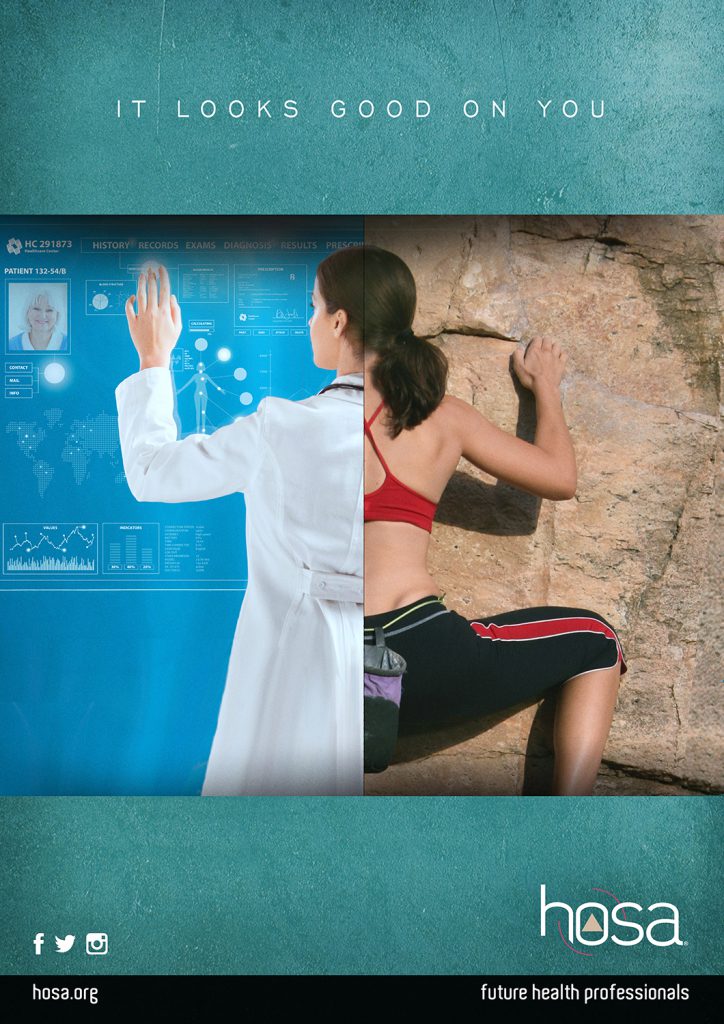 HOSA – Future Health Professionals is a global student-led organization recognized by the U.S. Department of Education and the Department of Health and Human Services and is designed for student leaders pursuing careers in the healthcare industry.
HOSA began with a few caring and far sighted Health Occupations Education leaders in the 60's and early 70's.  It was first conceived by six (6) charter states at an organizational meeting in Cherry Hill, New Jersey in November 1975, and was officially organized at a Constitutional Convention held in Arlington, Texas, in November 1976.  Attendees at the Constitutional Convention included state supervisors/advisors, teachers and over three hundred (300) student leaders.  Originally comprised of only six (6) states with nearly 6,000 student members, HOSA – Future Health Professionals now reaches over 285,000 members each year in 3,500 middle school, secondary, and postsecondary/collegiate chapters across the globe.  Florida HOSA was founded in 1978 and is the second largest State Association in the nation with more than 14,600 members!
HOSA – Future Health Professionals is endorsed by the U.S. Department of Education, the Florida Department of Education, the Health Science Technology Education Division of the Association for Career and Technical Education, and over 50 other health-related partners and industry associations.
HOSA – Future Health Professionals is a international organization that operates as an integral component of the health science education curriculum.  Through its association of state and local chapters, HOSA provides powerful instructional tools, recognition, leadership, networking, scholarships, and connections with the healthcare industry to thousands of members.
Through the HOSA Competitive Events Program, members have the opportunity to showcase their health care and leadership skills in over 55 different events related to all aspects of the health care industry.  HOSA integrates into the Health Science Technology Education curriculum seamlessly to develop and recognize smart, dedicated, and passionate future health professionals.
HOSA – Future Health Professionals offers numerous leadership conferences and professional development opportunities including the HOSA International Leadership Conference, the Washington Leadership Academy held in Washington, D.C., HOSA Leadership University, the Florida HOSA Fall Leadership Development Academy, and the Florida HOSA State Leadership Conference.
The mission of HOSA is to empower HOSA – Future Health Professionals to become leaders in the global health community through education, collaboration, and experience.
The purpose of HOSA – Future Health Professionals is to develop leadership and technical HOSA skill competencies through a program of motivation, awareness and recognition, which is an integral part of the Health Science Education instructional program.